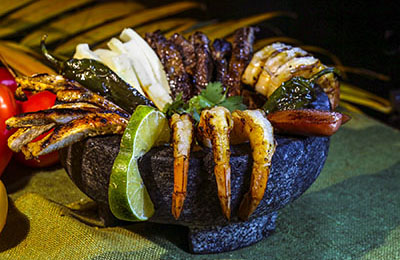 Mexican Volcano
A Signature Dish! – Here's why: Steak, chicken,chorizo, sausage, shrimp, on guajilo sauce, served with rice, beans, avocado, lettuce, tortilla, chilies, nopales and cheese. Served in a molcajete.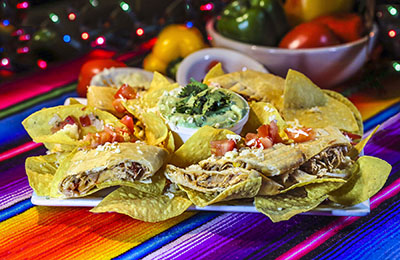 Mexican Egg Roll
A Customer Favorite!
Seasoned chicken breast, beans, corn and cheese wrapped in a soft flour tortilla and crispy fried and served on a bed of chips, cheese, freshly chopped tomato and our house-prepared creamed guacamole dip.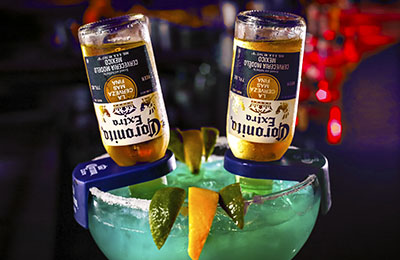 The Monsterita
Just as the name implies, and not for the feint of heart. An extra large, giant size margarita topped with 2 Caronitas infused to really make it something special. The perfect drink to share (or if not, the perfect excuse to UBER home!)!